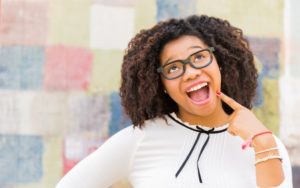 If your son or daughter is a teenager, they've likely already reminded you several times that they aren't children anymore! However, just because they're a few steps closer to becoming an adult doesn't mean that their teeth, gums and mouth have stopped growing. Thankfully, a pediatric dentist has all the special training and experience needed to address the unique oral healthcare needs of teens as they continue to develop. Here are four great reasons why your teenager should keep visiting a pediatric dentist until they're 18.
1.) Teens Are Still Growing
Children will typically have their full set of permanent adult teeth between the ages of 11 and 13. However, that doesn't mean their mouth is done growing. In fact, the jawbone, facial bones and other oral structures will continue to develop and change well into late adolescence. A pediatric dentist is trained to monitor these changes and ensure everything is going smoothly.
2.) They May Need Orthodontic Treatment
It's not unusual for the growth of your teen's teeth to outpace that of their jawbone. This usually causes crowded or crooked teeth as well as bite problems, which is why most teenagers end up needing orthodontic treatment. As with practically any other oral health issue, the sooner problems are detected, the more easily they can be treated. That's why it's important that your teen's jaws and teeth are regularly being evaluated by a pediatric dentist.
3.) Wisdom Teeth Can Be a Problem for Young Adults
The wisdom teeth (or third molars) are named such because they come in later in life, usually between the ages of 17 and 25. Humans no longer need these teeth, and most people don't have enough space in the jaw to accommodate them. They can easily develop unnoticed until they begin to cause pain, dental crowding, bacterial buildup and other oral health problems. A pediatric dentist knows exactly what kind of early warning signs to be on the lookout for as your teenager's wisdom teeth develop, as well as how to treat them.
4.) Teaching Your Teenager Responsibility
The teenage years are an exciting time for your son or daughter to learn about how to take care of themselves and handle their responsibilities properly. As your teen becomes more independent, a pediatric dentist can help them take charge of their own oral health and develop their own healthy dental habits. They'll coach them on how to best care for their precious smile as they navigate sports dental safety, sugary diets, orthodontic appliances and other new challenges that come with being a teenager. This way, they'll be well-equipped to care for their oral health for the rest of their life!
Your little one may be a teenager now, but that doesn't mean that they're done growing up! Make sure that they see a pediatric dentist every six months to set them up for a lifetime of happy, healthy smiles.
About the Practice
Simply Orthodontics & Pediatric Dentistry is proud to serve the growing smiles of Fitchburg and the surrounding communities with the personalized, comfortable and excellent dental care they deserve. Our talented team of specialists are highly trained to meet all the unique oral healthcare needs of your child under one roof. Whether it's time for your infant's first dental checkup or your teenager is getting ready to apply for colleges, we're here to ensure your child has everything they need to achieve and maintain optimal oral health for life. To learn more, we can be contacted via our website or at (978) 424-4255.