Dental Sealants – Fitchburg, MA
Protecting Little Teeth for a Lifetime of Healthy Smiles
At Simply Pediatric Dentistry & Orthodontics, we are always hard at work helping young patients develop and maintain their healthiest smiles. With regular dental checkups and teeth cleanings, guidance for at-home tooth care, and other preventive dentistry services, we help kids learn to enjoy visiting the dentist and help them develop the skills necessary to care for their smiles. Dental sealant application is one of the most effective preventive services we provide. This safe and simple treatment protects your child's teeth, diminishing risk for tooth decay and helping them to achieve oral health care success. When you're ready to find out more about dental sealants or any of our other children's dentistry services, contact our dental office in Fitchburg. One of our knowledgeable team members will be happy to answer any questions you have and set up your child's appointment with our friendly pediatric dentist.
What are Dental Sealants?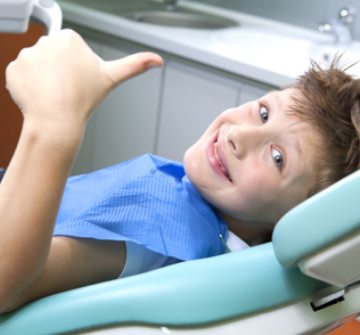 A dental sealant is actually just a protective coating of a clear plastic compound. When applied to teeth, sealants fill in the pits and grooves where food and bacteria can get trapped and helps to prevent tooth decay.
Who Should Consider Dental Sealants?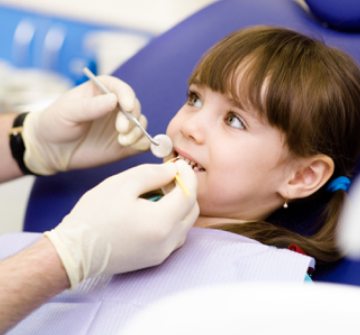 We typically recommend dental sealants for young kids who are still learning to care for their smiles. These protective sealants help remove risk for cavities, and this increases their confidence as they learn to care for their smiles on their own. We can apply sealants to both primary and permanent teeth, depending on your child's individual needs. In most cases, we only recommend sealants for back teeth, molars, that have the largest pits and grooves in their surfaces, making them more difficult to keep clean and free from decay.
How are Sealants Placed?
Dental sealants can be quickly placed during any regular dental checkup. The entire process only takes about thirty minutes. We simply paint a thin layer of sealant onto the surfaces of teeth. Then, use our low-heat curing light to harden the material in place. Once in position, dental sealants will stay in place protecting your child's smile for a year or longer without the need for reapplication.
What are the Benefits of Dental Sealants?
There are many advantages to having dental sealants applied to your child's primary or adult teeth. Some of the many benefits include:
Improved health – the most obvious reason to have dental sealants applied is that your child is at a dramatically reduced risk for tooth decay.
Increased confidence – because your children are less likely to get cavities after dental sealant placement, they will develop more confidence in their ability to take care of their teeth. Kids who suffer from chronic tooth decay can get frustrated and even feel like giving up on brushing and flossing because it's not working! Dental sealants help to build confidence in their ability to keep their smiles healthy, so they can continue to brush and floss and improve their skills.
Better dental office experiences – in addition to feeling more confident in their ability to care for their smiles, kids who have fewer cavities are much more likely to enjoy visiting the dentist! We want to help your child develop only positive associations with our dental office, and dental sealants can give them more cavity free appointments, which is always great!