About Our Pediatric Dental Office - Fitchburg, MA
Your Loved Ones Deserve the Best Care
Your child's smile is probably one of your favorite things in the entire world, and you'd do pretty much anything to take care of it. At Simply Pediatric Dentistry & Orthodontics, we make it easier than ever for Fitchburg's most precious smiles to stay happy and healthy! We're a true one-stop-shop, having a dedicated team of both pediatric dentists as well as orthodontists on staff. That means, whether your child is ready for their first appointment or it's time for them to get braces, we'll always have exactly what they need through our doors.
Many of our staff members are parents themselves, so we understand just how important it is to keep a child comfortable so everyone can have a good time at the dentist. We'll go out of our way to make sure your child stays completely relaxed from check-in to checkout. And as a bonus, our orthodontists are ready to serve adults as well, so if you've always wanted a straighter smile, we can take care of you, too!
Read on below to learn why so many Fitchburg families trust us with their most precious smiles.
One-Stop Convenience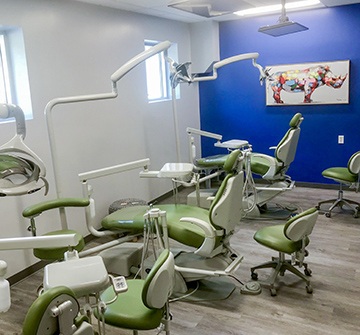 For most parents, taking care of their child's teeth involves them running between different offices to get them everything they need, and when orthodontics become involved, things are even more complicated. At Simply Pediatric Dentistry & Orthodontics, we save you the hassle by providing truly comprehensive children's dental care under one roof. We're able to offer a wide range of general and orthodontic services for infants, toddlers, kids, and teenagers alike, meaning parents and children can get everything they need in the same convenient location.
Team of Experts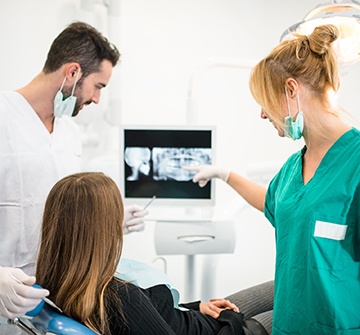 You'll find many dentists who are willing to treat children or provide braces, but you'll rarely find a practice with multiple doctors who have specialized training to do each. Our team consists of both certified pediatric dentists and orthodontists who have received additional education after dental school in order to offer high-quality specialized care. This is a level of expertise you just won't find at other practices, and it's why we're willing to have a lifetime guarantee for treatments (more on this below).
Affordable Payment Options
Getting your child the dental care they deserve should never break the bank, which is why we have a variety of flexible payment options that can work for any budget. If you have dental insurance, we'll definitely take it and do everything we can to maximize your benefits-- we're even happy to accept MassHealth! And, if you currently don't have insurance, we can help you qualify for flexible, low-to-no interest financing right through our website as well!
100% Lifetime Guarantee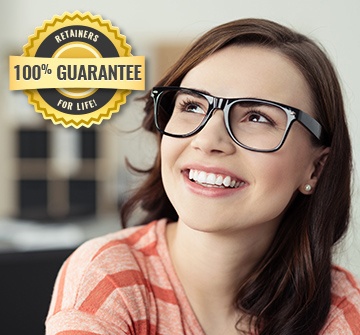 We take a lot of pride in the work we do here, and every member of our team is willing to stand behind it. After you or your child completes an orthodontic treatment with us, we want you to enjoy your new smile for many, many years to come, and to make sure that happens, we're willing to provide FREE lifetime retainers. These will prevent the teeth from shifting back into their original positions, making sure you always have a beautifully straight grin to show the world.