Dentistry for Infants – Fitchburg, MA
Give Your Child's Smile the Best Start Possible
Regular dental care should start much earlier than most parents think – we highly recommend scheduling an initial visit with a trusted pediatric practice like ours when the first baby tooth starts pushing through the gum line! Our capable dentists have a gentle and patient touch that's perfect for infants, and we can provide them with the early support they need to develop a positive lifelong relationship with oral healthcare. To schedule a first appointment here in Fitchburg, contact Simply Pediatric Dentistry & Orthodontics today.
Why Choose Us for Dentistry for Infants?
In-House Pediatric Dentists with Advanced Training
Sedation Dentistry Available
Safe & Modern Technology for Superior Treatment
Oral Health Risk Assessment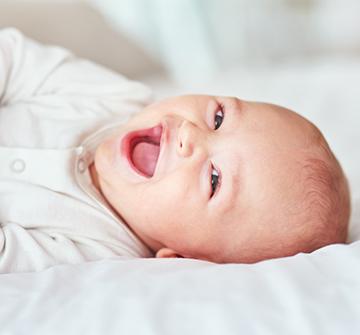 At Simply Pediatric Dentistry & Orthodontics, our team believes that it's never TOO early to find potential dental problems and stop them in their tracks. That's why we'd like to assess your infant's overall risk for tooth decay and developmental concerns as well as provide detailed instructions regarding how to clean growing teeth and gums at home, what kinds of foods are best for oral health, and more. This important process should be repeated regularly until normal checkups and cleanings can begin!
Teething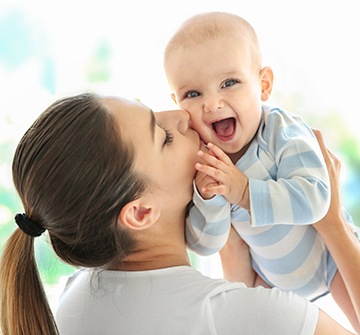 It won't be hard to tell when your baby begins the teething process. As those tiny pearly whites start pressing their way up through the gum line, it's likely that infants will sleep less and become more irritable than usual. If you're a parent who's struggling with this developmental speedbump, please let our pediatric dentists know so that we can provide helpful guidance. There are many good ways to ease this transition and help your son or daughter stay comfortable, including gentle gum rubbing and the use of teething rings.
Fluoride Treatments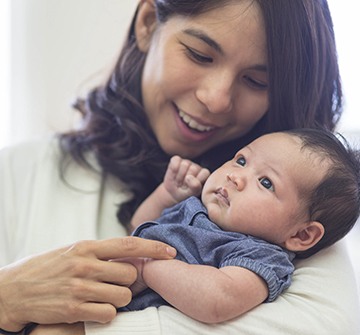 Fluoride is a natural mineral that's found all around us – in the foods we eat, the oral hygiene products in our medicine cabinets, and even (most likely) in the water that comes out of the kitchen tap. This is good news for children because studies have shown that growing up with regular exposure to fluoride helps teeth develop stronger enamel and resist cavities more successfully over time. In the early years, we may recommend additional supplements of fluoride for your infant in order to give their growing smile the best support possible. This treatment process can be performed quickly and conveniently during routine visits.
Non-Nutritive Habits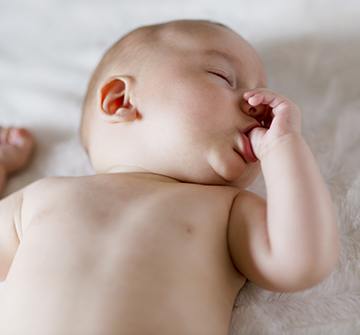 Most infants will naturally develop a habit of sucking on their fingers and thumbs to comfort themselves. While these habits aren't exactly dangerous at such a young age, parents should be aware that long-term behavior along these lines can negatively impact the development of their loved one's jawbone. Our team will be happy to answer any questions you may have about non-nutritive issues and also provide helpful tips that can motivate your son or daughter to naturally grow out of them. Positive reinforcement is definitely key!