Dental Fillings for Kids – Fitchburg, MA
Filling In the Holes for a Healthier Smile
When your child experiences their first cavity, you need a dental practice that provides fillings for kids in Fitchburg. Wanting someone you can trust to take care of your child's smile, the team at Simply Pediatric Dentistry & Orthodontics is here to offer only the best in quality dental care. Our team will use safe and effective materials while ensuring your child is comfortable. This attention to detail and commitment to providing appropriate treatment methods will produce outstanding results that are durable and long-lasting. To learn more about dental fillings for kids, contact our office to schedule an appointment.
When Do We Use Fillings?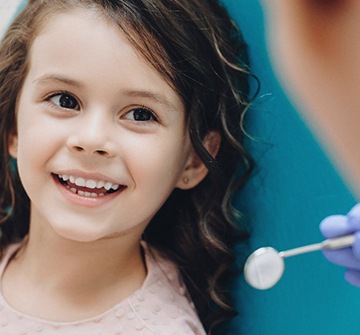 Dental fillings are necessary when your child has a cavity. During a dental checkup and cleaning, should your child's pediatric dentist in Fitchburg identify dental caries (cavities), they will recommend a tooth-colored filling made from composite resin to fill in the hole.
Although traditional amalgam fillings were used in the past, the new and improved tooth-colored fillings are stronger and can create a durable bond that can last a decade or longer.
Benefits of Tooth-Colored Fillings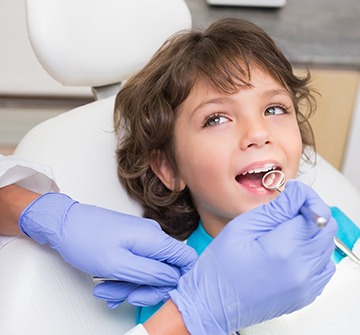 If you're like most parents, you don't like the idea of metal fillings being in your child's mouth. Fortunately, more and more dental offices are using tooth-colored fillings to replace these traditional amalgam ones. Why? Here are just a few great reasons:
Composite resin can be easily matched to your child's natural tooth color, allowing the filling to blend in with their smile and go undetected
These fillings are extremely durable and resistant to daily wear and tear
Tooth-colored fillings can last between 10-15 years
Cost of Tooth-Colored Fillings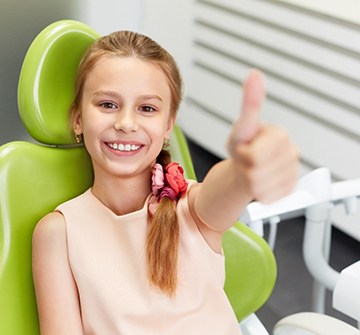 The cost of your child's tooth-colored filling depends on various factors. During your visit with the pediatric dentist, they will examine your child's mouth and determine the best course of action to fill the cavity. If your child requires a more complex or thorough treatment (i.e. dental crown), that will be recommended; however, if your child needs a tooth-colored filling, the different factors that can determine the cost include the material used and how many teeth will need to be filled.
In most situations, if your child is covered on your dental insurance policy, they will cover a portion of the cost. However, if you are uninsured or have yet to meet your deductible, our team can identify alternative payment methods to help minimize your out of pocket expenses.