Pediatric Emergency Dentistry – Fitchburg, MA
Immediate Care in Less Time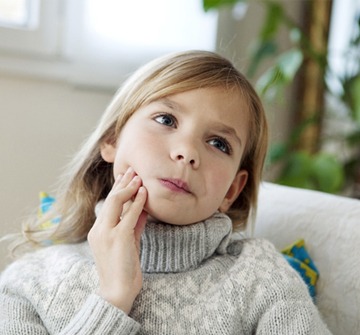 Is your child complaining of intense dental pain? Does it appear as if a tooth is chipped or broken? At Simply Orthodontics & Pediatric Dentistry, our team is ready to help the moment an injury occurs. As an emergency dentist in Fitchburg, Dr. Nidhi Agarwal can provide necessary care to your child should the incident require immediate attention. If the injury is capable of being treated at home, our team will guide you through the steps of caring for the problem while you wait to see us. However, if your child knocks out a tooth, time is of the essence, and we will have you come in as soon as possible. We invite you to contact our office for additional questions about our emergency services.
How to Handle Common Dental Emergencies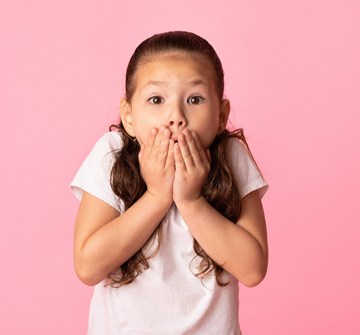 No matter the type of dental injury your child endures, the best course of action is to seek the help of a professional sooner rather than later. Our team has the necessary instruments, equipment, and skillset to deliver compassionate, gentle, and effective treatment that will restore your child's smile in its entirety. However, in the meantime, it's beneficial to know how to handle some common dental emergencies at home, allowing your child to experience a sense of relief while waiting to see our team.
Severe Toothache
When dealing with a serious toothache, instruct your child to perform a rinse to try and dislodge anything that may be stuck between their teeth. You might also try flossing around the particular tooth. If nothing seems to help or nothing appears to be lodged, it is best to give your child an over-the-counter pain reliever and cold compress to reduce any discomfort and swelling.
Chipped/Broken Tooth
Should they stumble and fall and accidentally chip or break a tooth, have them rinse out their mouth and attempt to retrieve any broken pieces. You'll need to bring them to the appointment, if possible. To avoid further irritation to their soft oral tissues, place a small piece of dental wax over the jagged area(s).
Knocked-Out Baby Tooth
If a baby tooth is accidentally knocked out before it's time for a permanent one to move in, make sure your child rinses their mouth with water and provide pressure with a soft tissue to reduce any bleeding. While these teeth are temporary and will eventually fall out on their own, it's necessary to bring your child to see us, as we may need to insert a space maintainer to keep nearby teeth from shifting out of alignment until the permanent tooth erupts.
Knocked-Out Permanent Tooth
When a permanent tooth is knocked out, you need to get in to see us immediately, preferably within an hour of the incident. Once you've recovered the missing tooth, rinse it off and try to reinsert it into the socket. If unsuccessful, either place the tooth in a container of milk or have your child keep it between their gums and cheek inside their mouth. By performing these steps and getting in to see us quickly, there is a better chance that we will be able to save the tooth and reattach it.
Lost Dental Filling or Crown
Make sure to locate the filling and/or crown and rinse it off. If possible, try to put it back into your child's mouth. You may need to use a small bit of toothpaste to hold it in place. Make sure your child does not chew on that side of their mouth until you can get them in to see us and we can permanently cement the restoration into place.
Orthodontic Emergencies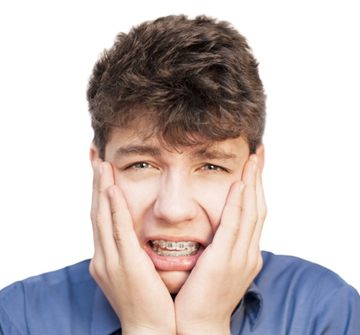 Should your child or teen be dealing with a poking wire, broken aligner, or intense pain related to their braces, make sure to contact our office right away. Dr. Alkhoury will be able to examine the problem area and make the necessary adjustment to help your child's treatment avoid delay and achieve relief from the pain or discomfort they're experiencing.
How to Help Your Child Prevent Dental Emergencies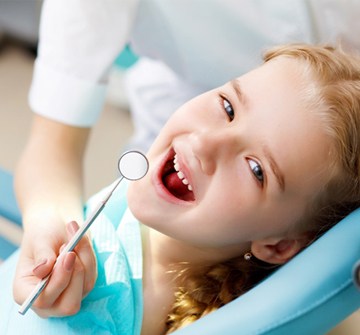 If you want to help your little one avoid a trip to the dentist's office to treat a dental injury or accident, make sure to heed the following advice:
Make sure they are wearing proper mouth protection when playing sports or engaging in outdoor activities
Avoiding giving them snacks that are hard or crunchy
Never let your child use their teeth as tools to open packages or containers
Make sure they are following a regular oral hygiene routine each morning and night (i.e. brushing, flossing, using fluoride toothpaste, rinsing)
Keep them updated on regular dental checkups and cleanings every six months
Understanding the Cost of Your Child's Dental Emergencies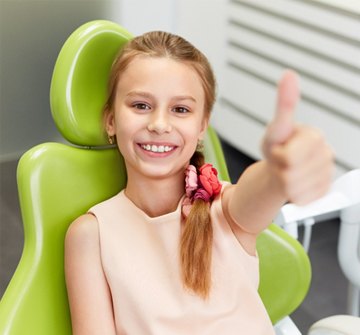 Your child is unlike any other, which means the injury they experience will likely be different than another child their age. This is why you cannot pinpoint the cost of a dental emergency until a member of our team examines the problem area. Once we've looked at your child's smile, we can recommend proper treatment options, which will shine a light on the overall cost.
Our team will be happy to help you navigate your insurance policy as well as file any necessary paperwork or claims. We also work with MassHealth, and we can provide additional information about available financing through CareCredit.
Pediatric Emergency Dentistry FAQs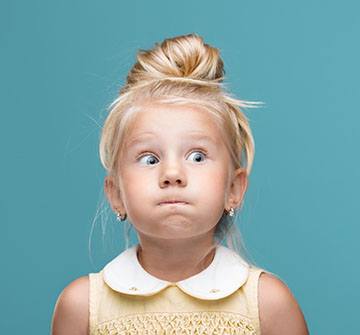 When your child is hurting, you want immediate care in less time. That's where your emergency dentist for kids at Simply Pediatric Dentistry & Orthodontics comes in. Our highly experienced team is ready and able to help get your little one out of pain and back to enjoying their precious smile. For your convenience, we've gathered some of the most common questions we get about children's dental emergencies below. If you don't see the answers you're looking for, don't hesitate to give us a call right away!
Should I Take My Child to the ER for a Dental Emergency?
Most ERs don't have the necessary staff or equipment to effectively treat a dental emergency. Instead, they'll do what they can to get your child out of pain and then instruct you to come see us right away. You'll almost always save time, money, and hassle by bringing your child's dental emergency to us first before heading to the emergency room! However, there are select situations that need to be stabilized by your local ER before we can repair your little one's smile, such as:
Dislocated or broken jaw
Oral bleeding that hasn't stopped after 10 minutes
Swelling in the mouth, jaw or face that's making it difficult to swallow or breathe
Will My Child's Toothache Go Away On Its Own?
Remember, teeth don't heal themselves, so it's unlikely that your child's toothache will go away on its own. If a painful tooth suddenly stops hurting out of the blue, the nerve may be infected or damaged. This needs to be treated right away! Thankfully, most toothaches are the result of cavities or other non-urgent issues that should be treated soon, but aren't an emergency. If your child's toothache is severe, lasts longer than a day, or is accompanied by swelling, discharge, or fever, give us a call immediately.
Do Baby Teeth Ever Need Root Canal Therapy?
Treating tooth decay is just as important in baby teeth as it is in permanent ones. Leaving a cavity untreated can lead to serious, painful dental infections that cause early tooth loss, oral development complications and problems in other parts of the mouth and body. To protect your little one's health and prevent premature tooth loss, we may need to perform a root canal or pulp therapy treatment.
Can I Fix My Child's Broken Braces or Aligners At Home?
Is your child dealing with a snapped braces wire or a bent Invisalign aligner? Even if the damage seems small, don't try to fix broken orthodontics yourself! Doing so can easily make the problem worse. Additionally, you could potentially "fix" your child's orthodontics incorrectly and cause their teeth to move in the wrong directions. Orthodontic emergencies should only be handled by a highly trained orthodontist like Dr. Alkhoury.
What's the Safest Way to Manage Dental Pain?
When dealing with dental pain, never place Aspirin directly onto your child's teeth or gums. To manage their pain, try:
Flossing around the painful tooth
Rinsing with warm saltwater
Applying an ice pack or cold compress for 10-minute intervals
Giving them cold foods and drinks
Administering an over-the-counter pain reliver for children according to the directions.
If your child's smile is in pain, don't hesitate to give us a call!