Complete Orthodontics – Fitchburg, MA
Achieve A Straighter, Healthier & Happier Smile
Quality orthodontic treatment can improve so much more than just how straight your teeth are – it can make it easier to brush and floss, bolster your biting strength, and help your self-confidence soar, too! Our in-house orthodontists Dr. Alkhoury can't wait to introduce patients of all ages to these valuable benefits and many more here in Fitchburg. We offer a truly comprehensive selection of services, from the traditional braces we're all so familiar with to more advanced and sophisticated options like Invisalign® Clear Aligners, accelerated treatment, and more. Please contact Simply Pediatric Dentistry & Orthodontics today to schedule an initial consultation.
Why Choose Us for Orthodontics?
True Lifetime Guarantee & Lifetime Retainers for Orthodontic Patients
Children & Adults Always Welcome
We Accept All Dental Insurances & MassHealth
Phase 1 Pediatric Orthodontics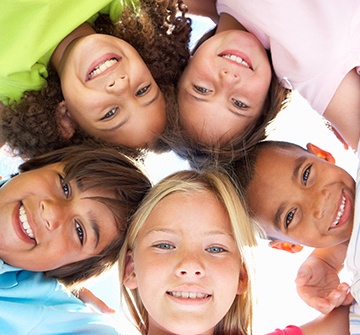 We strongly recommend that every child undergo a dedicated orthodontic consultation by the age of 7. This will reveal potential developmental concerns that our team may be able to minimize through Phase 1 treatment, which comes before traditional braces. Phase 1 Orthodontics typically involves the use of removable oral appliances or at-home intervention for common issues like habitual thumb sucking in order to give your son or daughter's smile the best chance for a healthy future.
Learn More About Phase 1 Orthodontics
Traditional Orthodontics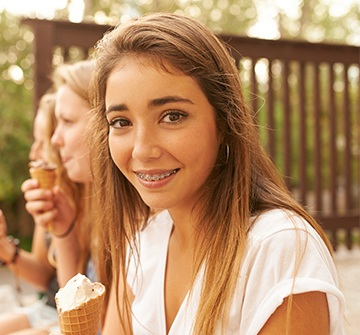 Braces have been around for many years now, and they're still a highly reliable and effective treatment method for children and adults alike. The system is simple enough – silver brackets are placed on certain teeth, followed by orthodontic wires that attach over them with the help of elastics. The wire then exerts a steady amount of pressure on the teeth, shifting them towards their desired positions. Traditional braces can correct even severe orthodontic concerns, and most patients will be finished with treatment in 2-3 years or less.
Learn More About Traditional Braces
Clear & Ceramic Braces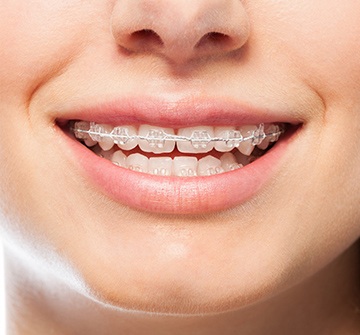 Clear/ceramic braces have the same basic construction as the traditional model, but their components are crafted from either clear or tooth-colored materials for improved aesthetics. This helps our patients maintain a more natural appearance throughout the treatment process, which is understandably a top priority for many older children and adults. However, it is important to keep in mind that clear and ceramic braces are more delicate and will require extra care.
Self-Ligating Braces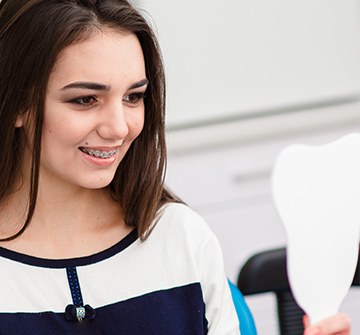 Self-ligating braces are fitted to the teeth in the same way as traditional orthodontics, but instead of relying on brackets that have to be tightened at regular intervals, this modern system uses an advanced slide mechanism. Wires are attached to brackets and will move naturally with the teeth throughout the realignment process, resulting in greater comfort, a more aesthetic-friendly appearance, and increased treatment speed. There's also less pressure and friction on the teeth.
Invisalign Clear Aligners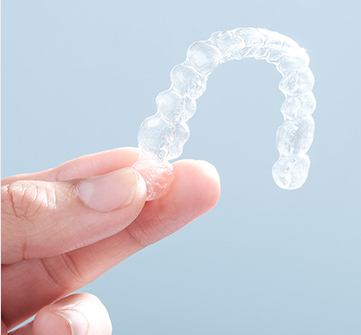 Many older patients dream of achieving straighter teeth, but they simply can't commit to traditional orthodontic treatment because of the cosmetic sacrifice involved. After all, metal braces are usually seen in middle school hallways, not professional offices! Thankfully, there's a much more sophisticated alternative: Invisalign Clear Aligners. Like the name implies, Invisalign uses clear, customized aligners to shift the teeth, and they're very hard to spot when worn. They're also removable, allowing for added everyday convenience with no strict changes required for your diet or oral hygiene routine.
Invisalign Teen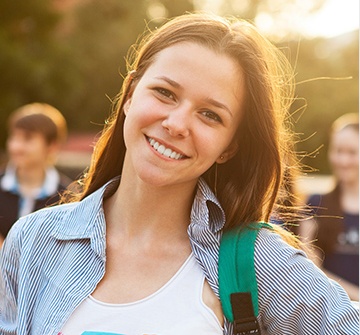 Teenagers are often very focused on their appearance, to the point that they may panic about the idea of wearing a "mouthful of metal" in order to fix crooked and misaligned teeth. At Simply Pediatric Dentistry & Orthodontics, we want parents to know that Invisalign Teen is available to keep them smiling confidently!
This orthodontic system is very similar to traditional Invisalign care with a few distinct differences. Each custom clear aligner contains a blue dot that will fade over time as it's used, helping our dentists gauge treatment compliance and also giving your child a good reminder when it's time to switch to the next aligner in their set. Additionally, if an aligner is broken or lost, a limited number of back-ups are available upon request.
AcceleDent Accelerated Orthodontics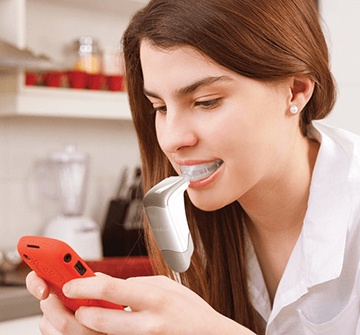 AcceleDent is a hands-free orthodontic device that patients can use from the comfort of home when straightening their teeth with Invisalign or Invisalign Teen aligners. It delivers small micro pulses (similar to what you'd feel when using an electric toothbrush) to the teeth for up to 20 minutes per day in a very comfortable fashion. This technology has been clinically proven to significantly speed up tooth movement by up to 50%!
Retainers & Oral Appliances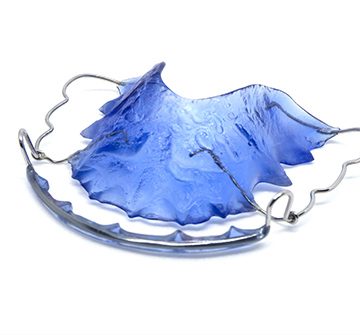 In addition to braces, there are several orthodontic appliances that our specialists may recommend in order to help smiles reach their full potential. For instance, if your son or daughter loses a baby tooth too early, a space maintainer can help keep the space open for the developing adult tooth. Palatal expanders can also be worn on the roof of the mouth in order to help children develop a wider dental arch, which gives their permanent teeth more room to erupt naturally and thrive.
Retainers are also a big part of orthodontic care. There is always a chance that the natural teeth will shift back towards their original positions once braces are removed; this device helps to prevent that and should be worn as directed by the patient to maintain their beautiful improvements. At Simply Pediatric Dentistry & Orthodontics, we're happy to offer FREE retainers!