Fluoride Treatment – Fitchburg, MA
Protect Your Child from Cavity Development
Let's face it; you can't always be around to monitor what your child eats. So it's reasonable to assume that his or her food selection may be a little liberal at times. Wouldn't it be more comforting to know a backup plan is in place to protect your child's teeth from the ills of cavities? You can accomplish that by contacting Simple Orthodontics and Pediatric Dentistry to schedule a preventive care visit, so your child can undergo fluoride treatment. Our #1 goal is for your little one to experience the absolute best in dental health!
What is Fluoride?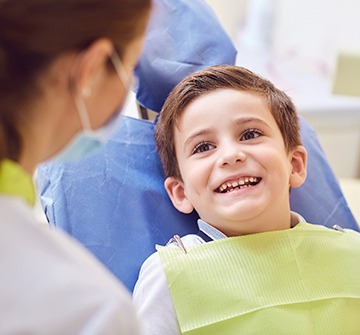 A naturally-occurring mineral found in all water sources, fluoride resides all around the globe. Since the early 20th century, it has been well known for being a protector of tooth enamel, which is the hard, protective layer that covers the teeth. Thus, the mineral has since been added to municipal water supplies to aid in tooth decay prevention.
In developing children, fluoride is concentrated in their growing bones and teeth, and its protective qualities are critical, given that tooth enamel, once removed, can't be regenerated. Our dentists takes advantage of the natural benefits of this wonder mineral by providing fluoride treatments, which are effective forms of prevention for patients of all ages; however, it's especially important for protecting kids' oral health.
How Fluoride Treatment is Applied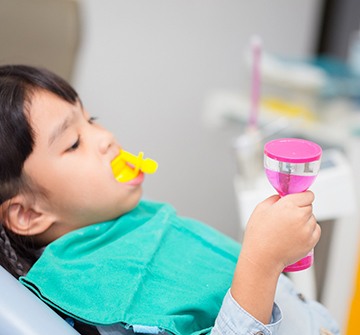 The process we use for protecting your child's teeth with fluoride treatment in Fitchburg is rather simple, and it won't cause any pain. After one of our skill professionals cleans and dries your child's teeth, the dentist will brush on a thin layer of fluoride varnish on all of the teeth's surfaces.
You won't have to worry about any contamination or mixture with saliva because the varnish sets quickly to leave a protective line of defense against bacteria growth.
The Benefits of Fluoride Treatment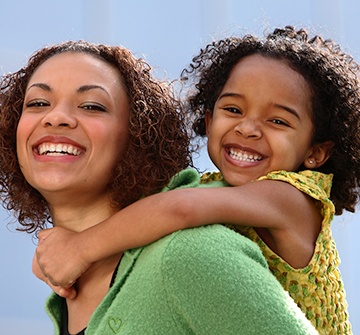 When your child visits Simple Orthodontics and Pediatric Dentistry for fluoride treatment, it's like having added insurance for his or her teeth. That way, if there are any hiccups in your child's oral hygiene or food or beverage intake, his or her teeth will still have some form of protection from decay.
A recent study shows that children and adolescents treated with fluoride have a 43% lesser chance of developing cavities, and it allows them to get off to an excellent start for their oral health. By scheduling a preventive care visit with us, you'll also be able to keep more money in your pocket by avoiding costly restorative dental procedures.
Why Choose Simply Pediatric Dentistry & Orthodontics for Fluoride Treatment?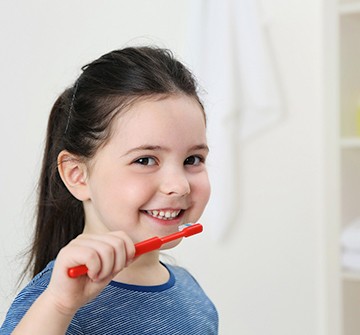 Expert pediatric dentist experienced in working with children
Clean and inviting atmosphere that's child-friendly
Highly trained staff and state-of-the-art equipment
Caring for Your Child's Teeth Afterwards
While fluoride treatment is a highly effective means of fortifying and protecting the enamel, maintaining excellent oral hygiene practices is still of the utmost importance. So encourage your kiddo to brush and floss at least two times a day to ward off any bacteria that threaten to attack.
Then, by maintaining semi-annual visits at our office for preventive care with your pediatric dentist in Fitchburg, you can set your child on course for excellent oral health to follow him or her well into adulthood!