Phase 1 Orthodontics – Fitchburg, MA
Starting Early on the Path to a Straight Smile
You love to see your child smile. It brightens your day, and it's one of the things you look forward to after a long day at work. As they grow, you want to make sure that their smile stays healthy and beautiful for the rest of their life. That's why you need to take your child to see one of our board-certified orthodontists at age 7, in addition to their six-month dental checkups and cleanings. According to the American Association of Orthodontists, by this time, an orthodontist is able to detect how your child's jaw, teeth, and face are developing and can recommend treatment for any existing or future problems.
Why Choose Us for Phase 1 Orthodontics?
Years of Orthodontic Training & Expertise
Team of Pediatric Professionals
True Lifetime Guarantee & Lifetime Retainers for Orthodontic Patients
What Is Phase 1 Orthodontics?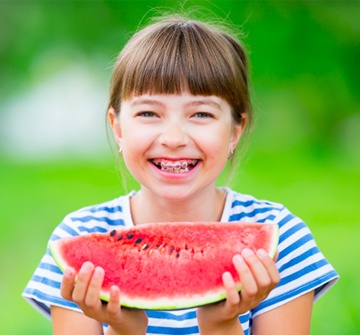 Did you know that you don't even have to wait until all your child's permanent teeth have grown in to start orthodontic treatment? In fact, if your child has misaligned baby teeth, this is usually a sure sign that their permanent teeth may have more serious alignment issues later on. Phase 1 Orthodontics addresses these issues while your child is still developing to lessen future orthodontic problems, typically through braces and a simple oral appliance.
Your child may need Phase 1 Orthodontics if they have any of the following:
Crooked or crowded teeth.
Protruding teeth.
Gaps between teeth.
Speech issues.
Habits that affect their dental development (e.g., thumb sucking).
Disproportionate jaw compared to the rest of their head.
Even if your child doesn't have any of these symptoms, you still need to have them evaluated by one of our orthodontists at an early age to determine if Phase 1 Orthodontics could help their smile develop healthily with least amount of effort.
Why Is Phase 1 Orthodontics Important?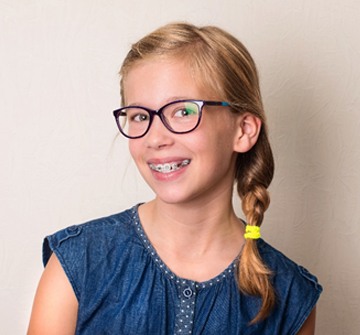 Couldn't you just wait until all your child's teeth have come in to get orthodontic help? You could. However, our orthodontists can spot problems early on, enabling you to get your child simpler orthodontic treatment while the bones of their face are still developing. Waiting until they are older could mean more intensive procedures down the road.
Although general dentists can offer straightening with braces, our orthodontists are specially trained to know how to mitigate alignment issues early on, making the process easier and smoother for your child as they grow.
What Happens after Phase 1 Orthodontics?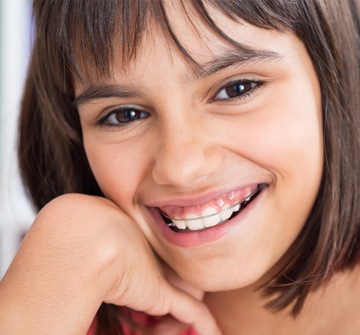 After Phase 1 treatment, we will see how their smile has progressed once their permanent teeth have come in. If necessary, we can move forward with Phase 2 treatment, which should be less severe and intensive because of what we accomplished in Phase 1. If your child's alignment issues are completely addressed, Phase 2 may not be needed at all, allowing them to have a smile that they're happy to show during an especially important time in life.
Our team at Simply Pediatric Dentistry & Orthodontics is committed to helping your child have a happy, healthy smile for years to come with as little effort as possible. That's why we offer Phase 1 Orthodontics. We invite you to make your child's beautiful, strong smile a priority early on. Make an appointment with us today!