Special Needs Dentistry – Fitchburg, MA
We Love Caring For All Children
At Simply Pediatric Dentistry & Orthodontics, our dentists work hard to provide a safe and comfortable environment for all children, including those with special needs like behavioral impairments, sensory issues, autism, or developmental disorders. Our in-office pediatric dentists have undergone extensive training in special needs dentistry, and they're uniquely qualified to help your wonderful son or daughter achieve the healthy and happy smile they deserve. Contact us today here in Fitchburg if you have any questions or if you'd like to schedule a first visit.
Why Choose Us for Special Needs Dentistry?
All Ages Welcome, From Infants to Teenagers
Experienced & Capable Team With Advanced Training
General Anesthesia & Other Sedation Dentistry Services Available
The Special Dental Needs of Special Children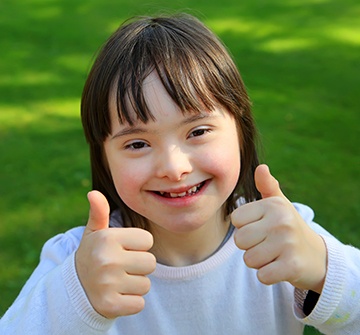 The parents of special needs children are often struggling to balance so many priorities in everyday life that oral health can easily be left by the wayside. However, we urge families to remember that young patients with these types of conditions often have a higher risk of developing tooth decay, gum disease, and other serious dental problems. There can be several reasons for this – physical difficulties may make it hard to brush and floss on their own, or medications they need to take could have unintended, long-term consequences for their teeth.
How Can You Help My Special Needs Child?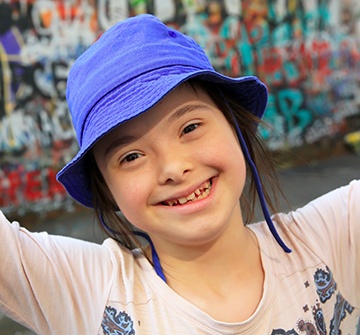 Our pediatric dentists will start by working closely with parents to help them develop good preventive strategies, such as a strong oral hygiene routine at home and in-office services like fluoride treatments and dental sealants.
If your son or daughter is already in need of restorative care, we can provide a welcoming and gentle environment for this kind of treatment to proceed smoothly, administering sedation dentistry when necessary. We look forward to meeting your family soon!
Sedation Dentistry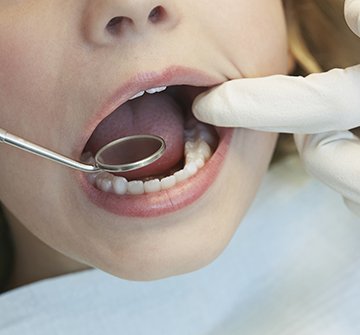 Sedation dentistry can be a big help when it comes to helping special needs patients feel genuinely comfortable and relaxed in the treatment chair. Several options are available here in Fitchburg, including mild nitrous oxide, moderate oral conscious sedation, and general anesthesia for advanced cases where a patient must be rendered unconscious. Your child's safety is always our number one priority!
Learn About Sedation Dentistry