Dentistry for Toddlers – Fitchburg, MA
Smile Bright Through The Terrible Two's
As your precious baby ages into a toddler, they'll become much more energetic and capable of exploration, not to mention better at expressing their likes and dislikes! At this stage of development, parents may find that they suddenly have a hard time keeping up – but make sure not to let their burgeoning smile's wellbeing fall by the wayside. At Simply Pediatric Dentistry & Orthodontics, our well-trained dentists are very good at managing the unique needs of toddlers and helping them feel at ease throughout each appointment. Contact us today to schedule a first visit here in Fitchburg!
Why Choose Us for Dentistry for Toddlers?
Gentle & Experienced Team of Experts
Modern & Comfortable Office Atmosphere
All Dental Insurances & MassHealth Accepted
Dental Checkups & Teeth Cleanings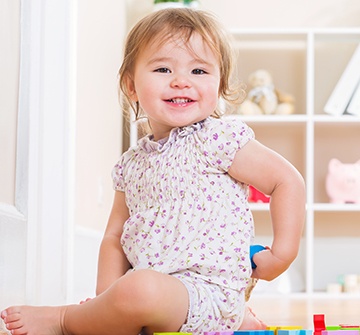 Once your little one is old enough to sit still comfortably in the treatment chair (or on a parent's lap), our dentists can take a closer look at their developing teeth during a professional checkup and cleaning. We'll review all of the existing baby teeth, the gum tissue, the way their bite fits together, and more in order to form the most comprehensive picture of their oral health possible. Additionally, a gentle hygiene session can clear away harmful plaque from their enamel, helping the teeth stay safer and healthier over time.
Dental Sealants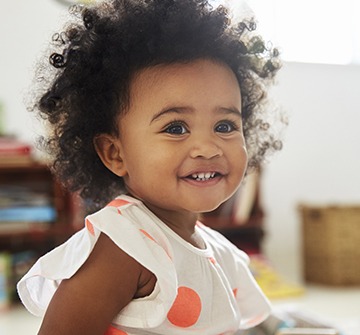 As the back teeth emerge from the gum tissue, their difficult position in the mouth can make it likely for food particles and decay-causing bacteria to stick in place over time. Thankfully, dental sealants can help! These safe, plastic-based seals are painted directly onto the chewing surfaces, and the application process is quick and painless. There, they'll work as a barrier that blocks out foreign substances and helps minimize your toddler's risk of developing cavities over time.
Fluoride Treatments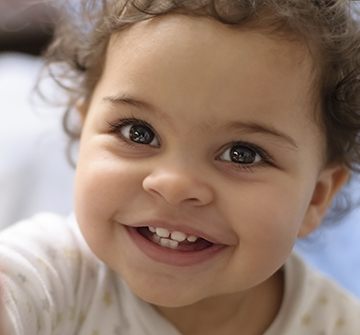 Fluoride is a natural mineral that can be found in more places than you think – foods, oral hygiene products, and even tap water. Years and years of dedicated research have demonstrated a clear link between regular fluoride exposure and children with stronger, healthier tooth enamel, which is why our team may recommend a professional fluoride treatment for your growing toddler during their next checkup.
Tooth-Colored Fillings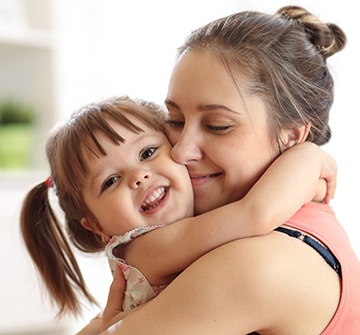 Our team works extremely hard to help children of all ages avoid cavities during their important early years, but they can unfortunately still pop up here and there. When this common type of smile damage strikes, a tooth-colored filling can successfully rebuild your toddler's tooth. Unlike traditional amalgam fillings, this modern alternative is comfortable, conservative, and so natural-looking that parents probably won't even be able to spot it in their loved one's mouth.
Safe Digital X-Rays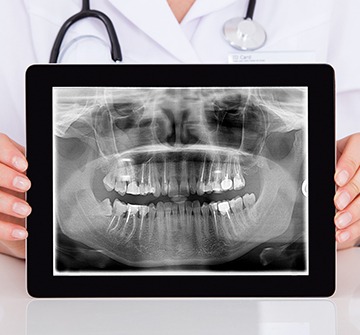 While our dentists have sharp eyes when it comes to spotting oral health problems in little smiles, there's a lot going on underneath the surface that we're not capable of viewing without advanced technology. Digital X-rays help us better understand your toddler's developing teeth and jaw and pinpoint any concerns as soon as they appear. And, if you're worried about radiation, you can rest easy – when compared to traditional film, this modern tool reduces exposure by up to 80%.
Root Canals / Pulp Therapy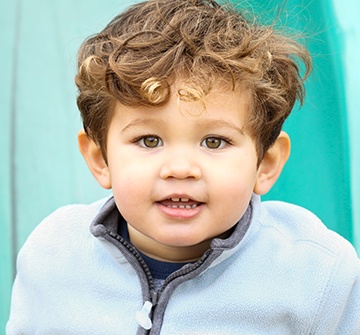 Every natural tooth has multiple layers that lead down to a "pulp," which contains important blood vessels and nerves that help it develop over time. If your toddler experiences a severe dental injury or advanced tooth decay, infectious bacteria may be capable of reaching this area and causing severe harm. Instead of extracting the tooth, though, our team will try to preserve it through pulp therapy. We'll remove the damaged portions while leaving healthy tissue safely in place and then fit the tooth for a custom restoration.
Non-Nutritive Habits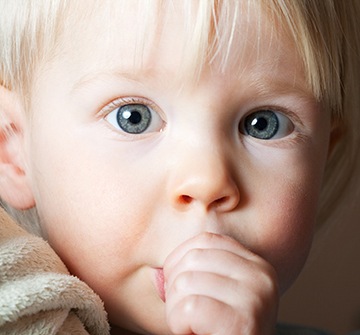 It might be cute when your toddler starts sucking on their thumb or fingers, but many parents don't know that non-nutritive habits can start causing real, lasting harm to their child's oral health if they don't stop before the age of four. Our pediatric dentists can lend a helping hand by answering questions and offering guidance on how to break the cycle in a gentle and positive way.
Emergency Kid's Dentistry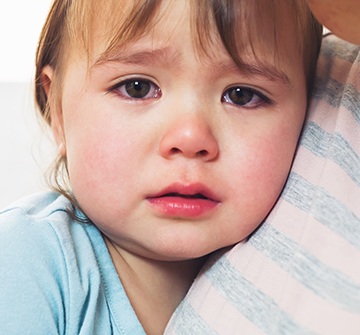 Toddlers are very adventurous, always ready to play, and oftentimes a little clumsy. This combination can often result in dental injuries that take place when a parent's back is turned. At Simply Pediatric Dentistry & Orthodontics, please don't hesitate to contact us for help with emergency situations. Our dentists will find time in their schedule to see your son or daughter as soon as possible, and first-aid tips can also be provided over the phone.
Tooth Extractions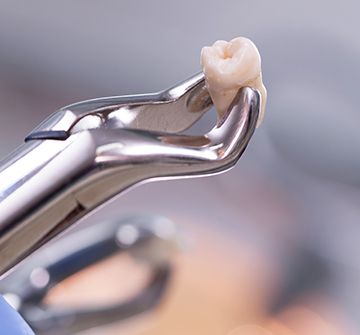 Ideally, all of a toddler's primary teeth will have the space and time needed to fall out naturally on their own. However, there can be situations where our team may need to perform a professional extraction for the sake of their health and wellbeing, such as:
If one or more teeth has suffered a severe injury
If advanced decay is present
When a "baby" tooth is impeding the development of its adult version
We understand that this type of treatment can be a little worrisome for patients, but rest assured that we'll help your loved one stay safe and at ease through the use of sedation dentistry.