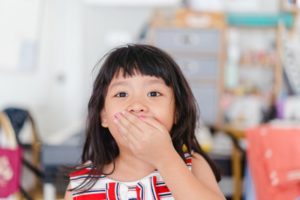 For many kids, losing their baby teeth is a positive experience associated with growing up and getting a dollar or two under their pillow. However, some children find the thought of losing a tooth terrifying and traumatic! If your little one has a loose tooth and is feeling anxious about it falling out, there are a few simple ways you can help make the process easier for them. Read on as your Fitchburg children's dentist shares five ways to make losing baby teeth more fun and less scary.
1.) Know When to Expect Loose Baby Teeth
While every child will gain and lose baby teeth on their own timeline, you can typically expect your child to lose their baby teeth in this order:
Front upper and lower teeth (ages 6-7)
Upper and lower incisors (ages 7-8)
Upper and lower first molars as well as lower canines (ages 9-11)
Upper and lower second molars as well as upper canines (ages 10-12)
2.) Use a Positive Tone to Explain What's Happening
Remind your child that losing baby teeth is a completely normal part of growing up. Use positive words and ideas to encourage your little one that they have nothing to fear from this exciting process. Take the time to bust any scary rumors they may have heard from friends or classmates.
3.) Read Books & Watch Cartoons About Losing Baby Teeth
There are plenty of children's resources that use fun pictures and familiar characters to demystify the process of losing baby teeth. This is also a great way to introduce your little one to the idea of the Tooth Fairy to infuse some childhood magic and a tangible incentive into the process.
4.) Have Them Write a Letter to Themselves
Does your child get nervous every time they have a loose tooth, but are happy once it comes out? If so, while they're feeling excited from losing a tooth, have them write a letter to their future selves that they can read later when they're feeling anxious about their next loose tooth.
5.) Celebrate Lost Baby Teeth as a Milestone
The loss of a baby tooth is an important developmental milestone in your son's or daughter's life, so it should be celebrated as such! Congratulating and celebrating with them for losing a baby tooth will help them associate positive emotions such as pride and happiness with the process.
Losing baby teeth shouldn't be a dreadful experience for your son or daughter! Use these tips to help them feel more excited about getting their new smile.
About the Author
Dr. Nidhi Agarwal of Simply Orthodontics & Pediatric Dentistry is passionate about helping the young smiles of Fitchburg, MA stay happy and healthy as they grow. As a Board-certified pediatric dentist, she's taken additional advanced training to provide the unique and gentle dental care children need. One of her passions is to promote a positive attitude about oral health, so she'd be happy to teach your child about losing their baby teeth at their next appointment. To learn more, she can be contacted online or at (978) 424-4255.