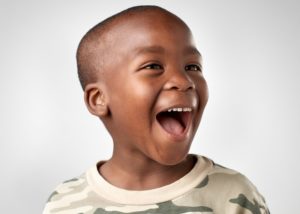 Your little one's precious smile is more than just adorable—it improves numerous areas of their lives as well! Countless studies have discovered that when children show off their pearly whites, they can get a boost in their physical, mental and social wellbeing. Unfortunately, your little one may be missing out on all the benefits of smiling if they have unhealthy teeth and gums. Taking them to your local Fitchburg dentist for kids for a checkup and cleaning can help them achieve a grin they'll be excited to show off! Here are five ways a healthy, confident smile can improve your son or daughter's life.
1.) Encourage Self-Confidence
It's common knowledge that people smile because they're happy, but did you know that the opposite is true as well? Studies have found that the act of smiling triggers the release of feel-good chemicals in the brain, such as dopamine, serotonin and endorphins. When your little one smiles, their brain fosters feelings of self-confidence, relaxation and happiness.
2.) Relieve Stress and Stay Focused
Childhood can be a lot of fun, but it can come with a lot of stress as well. Thankfully, researchers report that smiling reduces the body's stress response and improves mood even when a person is feeling upset. Smiling before taking a test, playing a big game, or giving a speech in class can help your child naturally feel more relaxed and focused.
3.) Boosted Immune System
While laughter may not always be the best medicine, a smile can certainly help keep your son or daughter healthy. Smiling increases immune cells and infection-fighting antibodies, which boosts resistance to illnesses.
4.) Make More Friends
Smiling naturally insinuates feelings of friendliness and approachability. As such, your little one may have an easier time making friends, speaking up, and connecting with others when they start to smile more.
5.) Achieve Better Grades
Poor oral health can lead to distracting dental issues, missed days of school, and as a result, even bad grades. Regular dental checkups ensure that any oral health issues are spotted and stopped before they become larger issues. What's more, when your child feels confident and can cope with stress thanks to their healthy smile, they're more likely to succeed both in school and whatever else they set their mind to!
As a parent, nothing is more important than the health and happiness of your child. When you take them to visit your Fitchburg children's dentist regularly for checkups and cleanings, you're setting them up for a lifetime of confident smiles.
About the Practice
Simply Orthodontics & Pediatric Dentistry provides excellent, personalized dental care for the growing smiles of Fitchburg, MA and the surrounding communities. Our team of pediatric dentists and orthodontists have the advanced training and state-of-the-art equipment needed to help your child achieve a smile they can't wait to show off. We go above and beyond to make every appointment as pleasant as possible for both you and your child. To learn more, feel free to contact them us online or at (978) 424-4255.