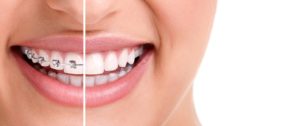 The teen and pre-teen years are an exciting time filled with milestones and new beginnings. For most people, they're also the years for braces! One of the most common questions teens ask their orthodontist beforehand is, "How will braces change my everyday life?" In this blog, you'll find out what you can expect from braces in Fitchburg and how to maintain a healthy smile during treatment. And while it's normal to have some apprehension, rest assured that millions of teenagers have sailed through their orthodontic journey to have a beautiful smile, and you will too!
Dietary Choices
Since brackets and wires can be broken from chewing on anything hard, crunchy or sticky, there are a few foods that are best avoided, including:
Raw, crunchy vegetables like carrots
Apples
Pizza crust
Nuts
Chips
Caramel, taffy, gummy bears, etc.
Corn on the cob
You should also avoid using your teeth as tools to open packages as well as habits like nail biting or chewing on pens.
Comfort
Although it typically only takes a few days to adjust to having braces, you will feel some mild discomfort as your teeth get used to the pressure.
It's also common to experience the same type of discomfort for a day or two after each adjustment. This occurs after the wires are tightened in certain areas to apply more pressure where needed. Fortunately, this is well managed with over-the-counter pain reliever.
Music and Athletics
If you play a wind instrument, it will probably take a few days to a week to re-train your lips and tongue to create air movement and sound the way you did before.
Playing sports is also fine while you're in braces, as long as you wear a protective, custom-made athletic guard. This comfortable, lightweight appliance protects your lips and cheeks, prevents knocked-out teeth, minimizes the chance of breaking a bracket or wire, and even lessens the severity of a concussion.
Brushing and Flossing
 It's easy for plaque and food debris to get stuck around brackets and wires. And the longer it's in contact with your teeth and gums, the more likely you are to develop cavities and gingivitis (tenderness, swelling and bleeding of the gums).
To keep everything healthy and avoid extensive dental work after your braces are removed, you'll want to spend a little extra time and effort on brushing and flossing. When you initially get your braces, your orthodontist will review the best tips, tools and techniques to help you be more effective. Try to stay as consistent as possible.
Progress Visits
Throughout the treatment process, most people get progress visits about once a month. These appointments are a chance for your orthodontist in Fitchburg to see how everything is going and make adjustments as needed. If you want, you can also have the color of your brackets changed each month.
Completing orthodontic treatment in the teen years has a huge payoff: more self-confidence, better aesthetics, and a healthier smile. And while braces do require a few temporary adjustments, you'll be able to enjoy those benefits for a lifetime!
About the Author
Dr. Sam Alkhoury is an award-winning orthodontist who completed his specialty training in orthodontics at New York University. He loves working with teens and always provides tips to help them have a positive experience during their orthodontic treatment. If you'd like to know more about what teens can expect from braces in Fitchburg or have any other questions, you can contact him via his website.