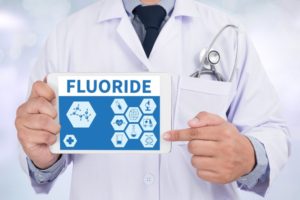 If you're a parent, odds are you've heard of or even been a part of the great fluoride debate. Is this naturally occurring mineral safe for your children? Does it really help prevent cavities? As it turns out, fluoride is actually great for your little one's pearly whites, and it provides a whole host of benefits. A pediatric dentist in Fitchburg is here with a handy guide on fluoride with everything parents need to know.
Why Is Fluoride Important?
Here's a not-so-fun fact: dental cavities are the most common disease in children and adults worldwide! Fluoride is one of the best and safest ways to prevent them.
Your mouth is home to bacteria that feed on the foods and drinks we consume. When this happens, the bacteria produce acid that wears away your enamel, or the outermost layer of your teeth. This is how cavities are formed. Fluoride protects your teeth by making the enamel stronger in the fight against decay. Not only does it reduce the risk of decay, but it can even reverse early signs of cavities.
Should You Be Worried About Your Child Drinking Fluoride?
Not at all! Fluoridated water is actually one of the best beverage choices out there, especially for growing mouths. Sweetened drinks like sports drinks and juices, even those that tout themselves as being all-natural, contain lots of sugar that can cause cavities. Fluoride, meanwhile, fights those cavities.
Another thing to keep in mind is that fluoride is completely natural. It's a mineral found to some extent in all natural water sources. Thanks to strict standards set by the Environmental Protection Agency, it's impossible for you to get too much fluoride from your drinking water. Bottled water, however, does not contain fluoride, so it's much better to drink tap water.
How Much Fluoride Toothpaste Should Your Child Use?
Once your child's first teeth start poking through their gums, use a soft-bristled brush and a smear of fluoridated toothpaste no larger than a grain of rice to clean them. This should keep them from swallowing too much. When your kid becomes better at spitting, usually around age three, use a pea-sized amount of toothpaste and teach them to spit, not swallow, when they're done brushing.
Can Your Child Swallow Too Much Fluoride?
If your son or daughter accidentally swallows an excessive amount of fluoride toothpaste, they are at risk for developing fluorosis. This is a harmless cosmetic condition that can cause white stains on the underlying permanent teeth later in life. To prevent fluorosis, again, teach your little one to spit and not swallow after brushing.
Fluoride can be controversial, but the benefits definitely outweigh the risks. Talk to your pediatric dentist in Fitchburg if you have any concerns.
About the Author
Dr. Derek Leung is a Board-Certified pediatric dentist in Fitchburg, MA who loves working with children and making a difference in their lives. He currently serves an adjunct faculty in the Department of Pediatric Dentistry at Tufts and is a member of the American Dental Association, the American Academy of Pediatric Dentistry, and the Massachusetts Pediatric Dental Association. To learn more about the benefits of fluoride for your child, contact Dr. Leung here.